About JASFA
Name
Japan Sustainable Free Powered Energy System Exploit & Promotion Association
Japanese
一般社団法人 持続可能で安心安全な社会をめざす新エネルギー活用推進協議会
Abbreviation
JASFA
Date of establishment
June 11, 2011
Business Year
June 1 to May 31
Head Office
4-10-2 Koriyama, Taihaku, Sendai, Miyagi, Japan, 982-0003 TEL:022-246-6421 FAX:022-249-7253
Tokyo Office
5-22-11 Higashi Gotanda Shinagawa-ku, Tokyo, Japan, 141-0022 TEL: 03-3490-6021 FAX:03-5795-1425
Website
http://jasfa.info/
List of directors

May 30, 2014

1. Chairman : Yasutaka Iguchi (Miyagi Organization For Industry Promotion, Chairman)
2. Vice chairman : Yasuo Utsumi (National Institute of Technology Sendai college, Vice chairman)
3. Representative Director : Toshimitsu Ono (Mabuchi Engineering Co.,Ltd, Representative Director)
4. Director : Kenji Koizumi (Federation of Middle-class General Construction Enterprises' Management System Promote Association;FECOM Chairman)
5. Director : Hitoshi Itama (Eco Professional Construction Methods Instruction Academy Chairman)
6. Bureau Chief of Minami-kanto : Keiichiro Maeda (Limited Company GMP-Sobo Director)
7. Bureau Chief of Kita-Kanto : Hitoshi Takeyama (PLEA Design Director of Institute)
8. Branch of Hokkaido Manager : Hiroshi Sakamoto (KITABA grand planning Co.LTD. Representative Director)
Goal and Business Activities
This cooperation、

Aiming to

"

safe and secure

society

,"

formed in a

"sustainable"、

The

"

new

energy

"

improvement of individual lives and

business entity

,

With

aggressively to apply the research intellectual property of

industry, academia and government

in order

to be introduced into the

community development

, town development

,

The purpose of

the use

and promotion

discovering

of

technology

attained

is

promote

the community

、

Perform the

following activities.

1.New Energy aimed at sustainable, safe and secure society ,public awareness information provided in accordance with the use of propulsion.
2.Guidance relating to the use of the promotion of new energy aimed at sustainable, safe and secure society、advice or other support.
3.New Energy to become a sustainable, safe and secure society, investigative research for the use of propulsion.
4.Business incidental or related to the business listed in each of the preceding items.
5.Assistant members work along the of the corporation purpose, sharing of information.
———-
・Training Organization Certificate (2015.7.1~2016.6.30)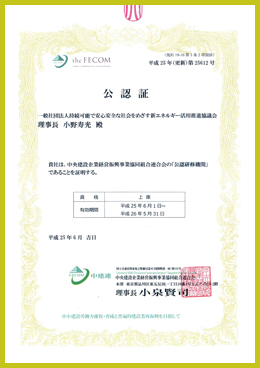 JASFA is, with respect to the "enhancement of education and training" that members who subscribe to the corporation、So that we can work to take advantage of the interest subsidy system, "Law on the Promotion of Improvement of Employment Management for the creation of secure and good employment opportunities for the labor force in small and medium-sized enterprises".
To formulate an improvement plan that is based on Article 4.
Accepted the 2012 June 4 certification application by the Miyagi Prefecture, it has been certified notification July 11.
As a result、JASFA is a qualified union based on the labor secure method,Miyagi Prefecture workers ensure law certification Association became the "first 1248 issue".
From now, The certification improvement plan for based、JASFA intensively developed a occupational training curriculum that will contribute to the advancement of business for membership、To be able to course training that utilizes the target subsidy system、Labor ensure aid station which is a specialized department set up Shinagawa Tokyo (Inside of FECOM).
We will work in the preparations of thorough.
So, Certification with respect to the target subsidy system guidance by the Association plans, we received guidance "FECOM" under control the lectures. If you have any questions, please contact to "FECOM" (03-5795-1424)
———-
・"Future city initiative Higashimatsushima" Agreement on cooperation of environmental learning promotion. (Apr 7, 2016)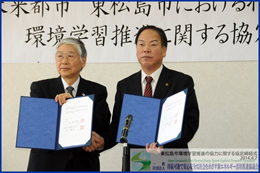 "Agreement on cooperation"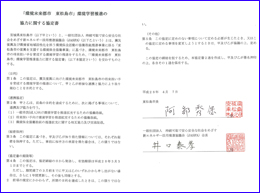 ———-
・"TABC" between"MOU" signing (Sep 2, 2016)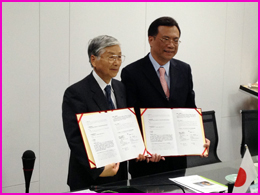 Memorandum of Understanding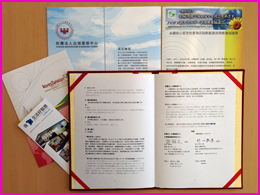 ・JASFA Brochure (Japanese) Oct 17, 2015 The 11th Edition (2.4MB)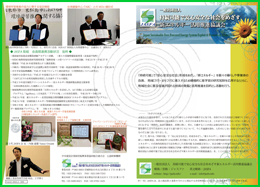 ・JASFA Brochure(English)Mar 7, 2015 The 10th Edition (1.8MB)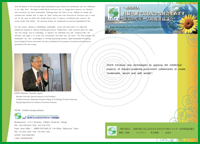 ・JASFA Brochure(Taiwanese)2016/7/16 The 11th Edition (2.6MB)