New technical training briefing seminar

Date : Nov 9, 2012 (Fri) 15:00~18:00
Place : TKP Garden city Sendai conference room 3A
SoLaLa Garden office 3F Kakyoin 1-2-3 Aoba-ku Sendai, Miyagi
Tel : 022-714-8101
Corporation company : Eco shift technology construction cooperative, General Incorporated association Photovoltaic power professional construction school, Oparts Japan Co.,Ltd, HI-SO Co.,Ltd.  Arc Japan Limited Company.
Openinig Speech : JASFA Representative director Toshimitsu Ono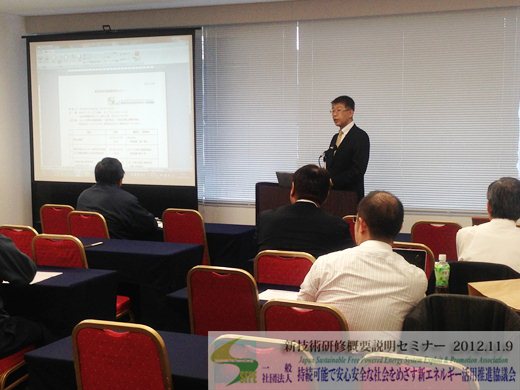 1.Technology acquisition of the photovoltaic power generation system with an eye to the new era of renewable energy.
Sco Shift technology construction cooperative : Representative Director Wakaru Sekiguchi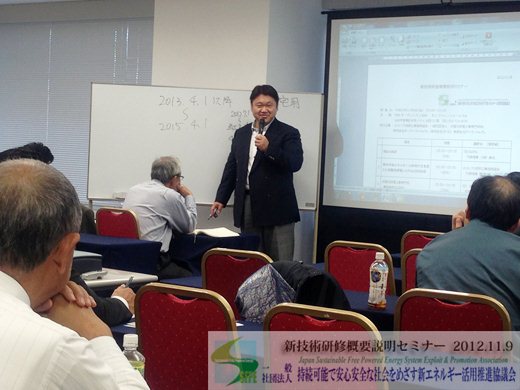 2. Introducing Photovoltaic power construction school Higashimatsushima school.
Photovoltaic power construction school , Principal , Mikio Suetake
3. Greatly cost down than the conventional method of construction.
Large-format tile construction methods that enable the reduction of working hours.
Oparts Japan Co.,Ltd. Representative director : Masato Komura
4. Unified " House View" series of directly for business in the electronic catalog of visualization data.
HI-SO Co.,Ltd. Corporate executive : Mikio Honmura.
5. Purification and decontamination of soil and water quality, add a bio of power in civil engineering construction "Aqua Lift"
Arc Limited company Sendai branch manager : Nobuyuki Ono.
6. Question-and-answer session.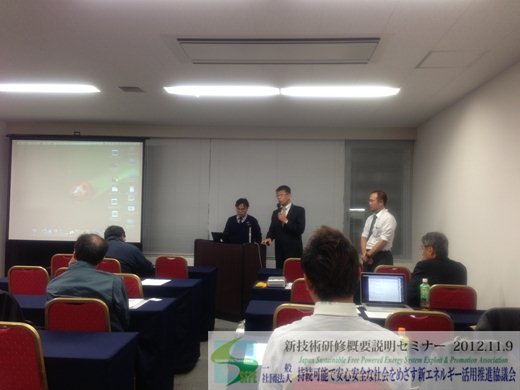 ・Closing Speech : JASFA Kanto Bureau Chief : Keiichiro Maeda.