Goodbye Hamaichi elementary school.
It has been made Hamaichi elementary school " Sayonara party at Higashimatsushima. JASFA also full cooperation of backup.
・Panasonic Lithium backup system by ion storage system
・Power backup system by Mitsubishi EV vehicles (Outlander)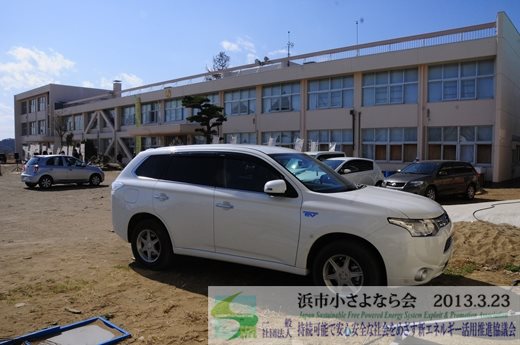 ・
Monument production by mosaic tile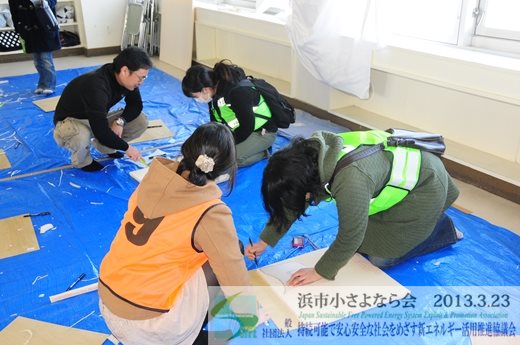 ・Tonkotsu (Hakata) ramen soup kitchen !! It's good on a cold day.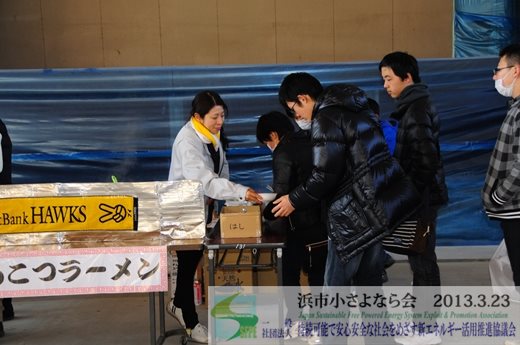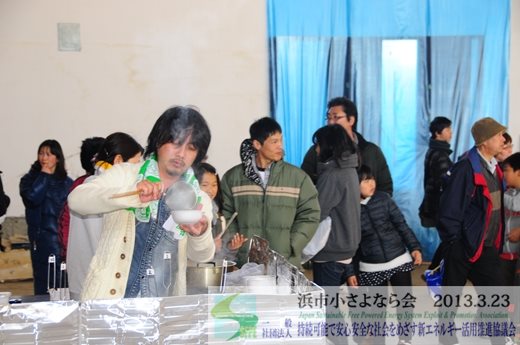 ・I
t was a fun for children 
description
m
echanism
of

photovoltaic power generation

.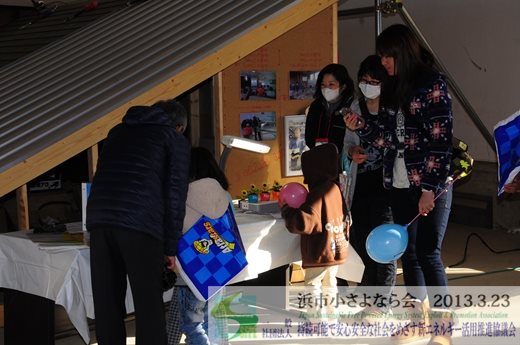 ・JASFA representative director Toshimitsu Ono, HOPE Secretary General Sato.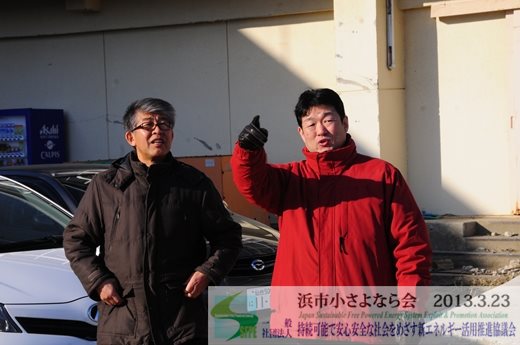 ・Design Stone paving was produced in everyone on the wall of the gymnasium finished completed.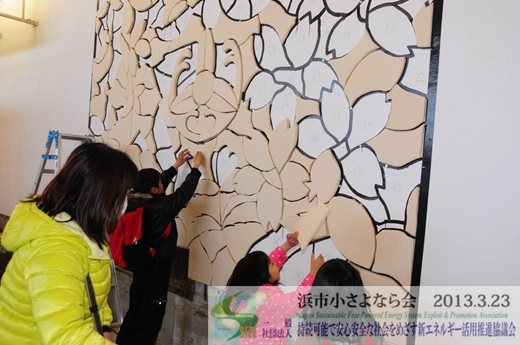 Things that are hidden, how many can you find them ?
When you turn out the light, s

tarry sky

will

emerge

in the picture.
・Emblem of Hamaichi Elementary School.
・Bird
・Tulip
・Cherry
・Three-leaf clover
・Four-leaf clover
・Bush clover
・Blue impulse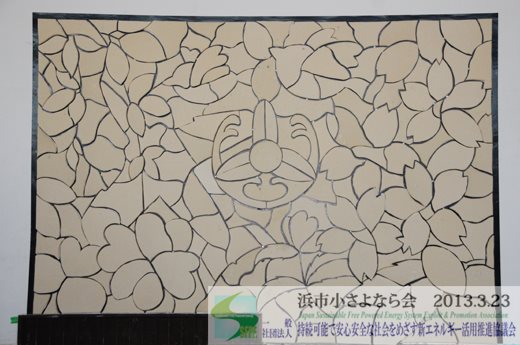 ・Finale is highlight of projection mapping. The stars if the sky was the best gift in the shining night sky. " Thank you Hamaichi elementary school "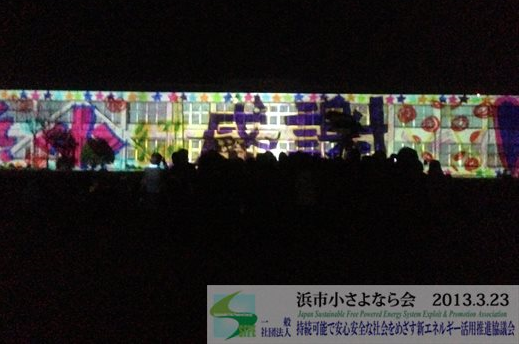 JASFA official , including the time of advice preparation, working in extreme cold of the day, to clean up, it was very cheers for good work. It was unforgettable  moment.