Employment support business in Miyagi prefecture Higashimtsushima-Announcement of lecture companies recruiting.
JASFA recruit a lecturer companies has been held in unemployment in the affected areas continuously since last March as target the parson who wants to work "Higasimatsushima employment support business public lectures"
And an oppetunity to lead to employment will be asked to explain your business overview of the student. Also, it becomes an opportunity where I am know to widely everyone your company's technology and skills. It is also possible to position as part of your company's business. The companies like addition that was attended to this, more and more companies like you I hope to be join us.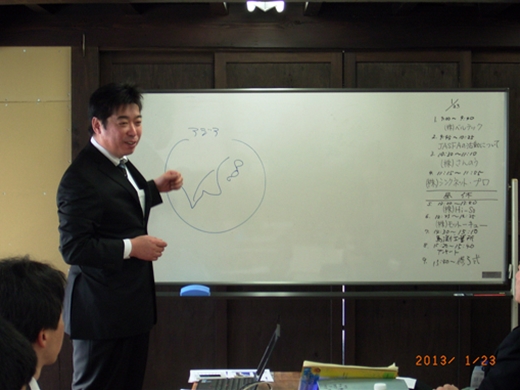 ・Higashimatsushima public lecture Jan 23, 2013
Lecture THINKNETPRO Representative Director Tadashi Nomura.
♦Scheduled to be held
・June 3, (Mon), Jun 4, 2013
・Sep 2, (Mon), Sep 3, 2013
・Dec 2, (Tue), Dec 4, 2013
♦Course overview
Each 15 companies will lecture inn two days.
About 40 minutes each companies the time limit.
This section describes the business and want human resource, etc. use the project and print
♦ Contact
※Please apply by Telephone, Fax, e-Mail.
※Where to apply : JASFA 4-2-10 Koriyama Taihaku-ku, Sendai
☎ 022-246-6421 📠 022-249-7253
📩 info@jasfa.info URL: http://jasfa.info
◆Brochure
Announcement of lecture companies recruiting(PDF)
jasfa-job-assistance-130319.pdf