Environmental education "Citizen Course" November course

Environmental education "citizen lecture" Photovoltaic science and practice general environmental training. ※ will be held the job assistance public lectures based on the ESD perspective. This is your chance to take advantage of the employment and work to learn the specialized knowledge. Come and join us !
※ESD=Activities aimed at sustain society
■Contents
Date : Nov 18, 2013 (Mon), 19( Tue), 25(Mon), 26 (Tue), 27(Wen) Total 5 days
Time : 9AM to 4PM (Lunch Time one hour)
The end may also be around by the progress of the training
Place : Former Hamaichi elementary school , 81 Shinden Hamaichi Higashimatsushima
Fee : Free  However, in the course of the roof course and solar power generation course is required 500 yen as material costs.
Capacity: 12. If the number of applicants will be lottery, We will inform you of the person who was the subject.
How to apply: by telephone, fax, e-mail to JASFA Operational headquarters.
◆Passed appearance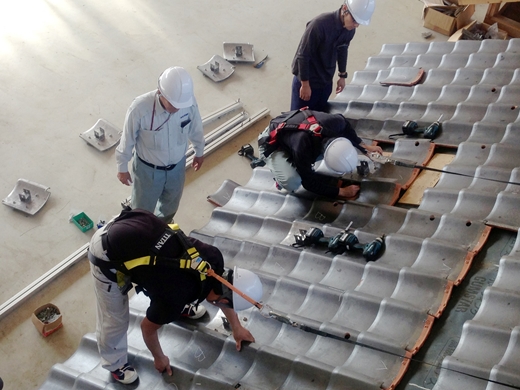 ◆Nov 27 (Wed) , Employment Support Course timetable.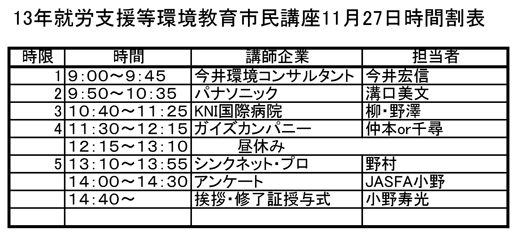 ◆For more detail following file