Technical training meeting held in Higashimatsushima
Higashimatsushima Organaization for Progress and Economy, Education, Enrgy. concept and Tsunami sediment recycling resources of Kesennuma processing District.
~Aiming to take advantageof sustainable growth and resources future~
Organizer : Public Interest Incorporated group corporation, Nippon Professional Engineers Association Tohoku headquarter. Construction Group.
Support Company : City of Higashimatsushima. HOPE, Construction Consultants Association.
●Date: Nov 31, 2013 (Thu) 14:00 ~16:30 (Reception starting : 13:20
●Place : Tokyo electron hall Miyagi ( Miyagi prefecture civic center) 6F #602 Conference room, kokubunncyou 3-7 Aobaku Sendai Miyagi 980-0803
◆Positioned in the new growth strategy of the country "Environmental Future City" initiative is a
To select a specific city of the limited number of Towards the resolution of the environment and aging, the world's common issues of the 21st century, To create a success story unparalleled in the world, The spread to deploy that it both at home and abroad at home and abroad, demand expansion, Job creation, It is intended to be to strengthen the international problem-solving force. Higashimatsushima is selected in the "environment future city" in December 2011, We will report on its efforts in conjunction with the reconstruction town development plan.
Lecture: Higashimatsushimashi Reconstruction Policy Department Manager : Morio Furuyama.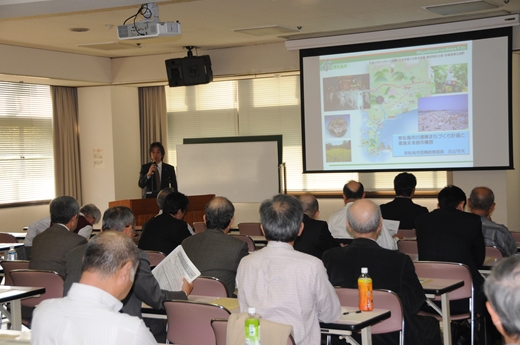 ◆Also, A new "Machudukuri" earthquake reconstruction, we need Huge soil amount of ground subsidence. As efforts to this healthy earth, We will describe the reproduction process of the earthquake is a waste "tsunami sediment of Kesennuma block (kesennuma treatment area recycle resources)Taisei JV office, Hiroki Uno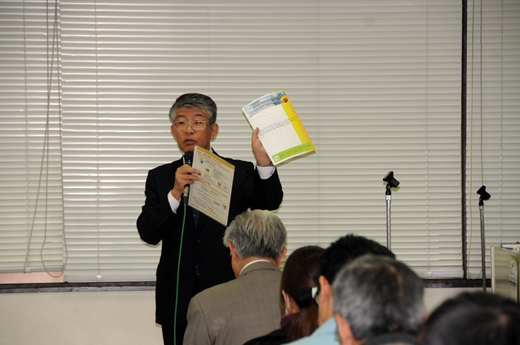 ◆Support Company Introducing JASFA Representative Director : Toshimitsu Ono.