2012 the entire meeting report Dec 13
For member of JASFA
We would like to thank for member of that give us great deal of cooperation the activities of JASFA.
Now, Higasghimatsushima future city organization is just starting, Iguchi chairman, Utsumi vice chairman became vice chief director. In these construction prospect of future business, while a member and information sharing such as the matter of the activities planned for various projects and the next year of the current progressive form.
We held a plenary session and a place I would like your help to everyone as candid without exchange of opinions to place.
Japan sustainable free powered energy system exploit & Promotion Association. (JASFA) Chairman Yasutaka Iguchi, Representative Director Toshimitsu Ono.
Date : Dec 13 (Thu) 13:30~16:30
Place : Sendai city silver center 6F Seminar Room #2
1-3-2 Kakyoin Aoba-ku, Sendai
Tel : 022-215-3191
1.Opening speech, keynote lecture. Chairman : Yasutaka Iguchi
・Miyagi prefecture Industrial promotion organization chairman and Higashimatsushima Organization for Progress and Economy, Education, Energy. Vice president visible from 2013.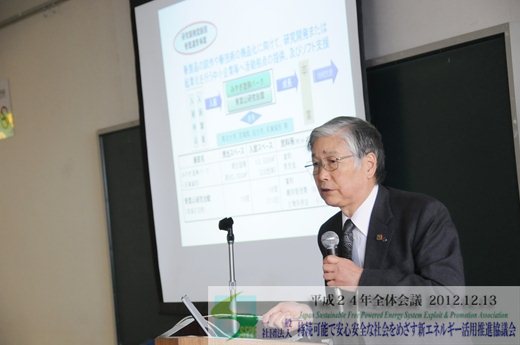 2.2012 JASFA summary of activities report.
Representative Director : Toshimitsu Ono

・Japan Platform Employment support activities. Project agency : Nobuyuki Ono
・Ability development activities utilization improvement plan approved Association.Representative Tokyo : Nobuyuki Ono
・Supporting by Sagamihara Incubation Center activities and Kitahara International hospital deployment to employment support.
South Kanto bureau chief : Keiichiro Maeda.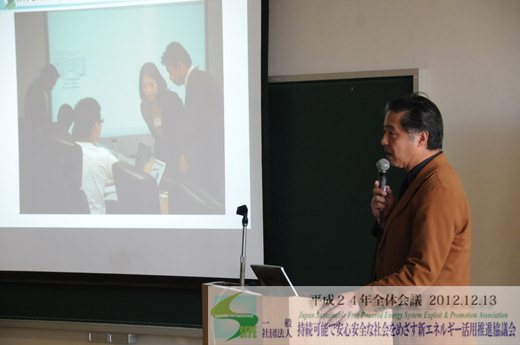 3.National Institute of Technology Sendai College and JASFA talk about business activitie Vice Chairman : Yasuo Utsumi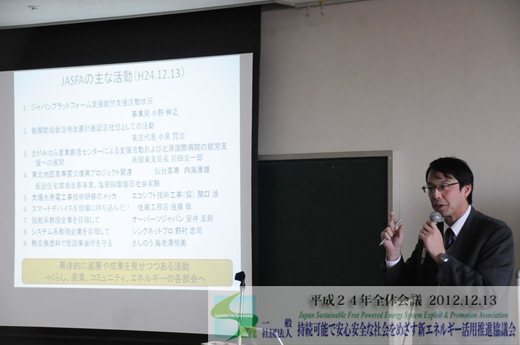 ・Higashimatsushima Organization for progress and Economy, Education, Energy business system and relationship of JASFA activities.
・Related member announced
・Mecca of solar power construction technical training
Eco shift Technical Construction cooperative : Mikio Suetake.
・It brought the smart device on the scene !
Sato Komuten : Atsushi Sato
・With the aim of skills-based Professor companies
Opart's Japan:Masato Komura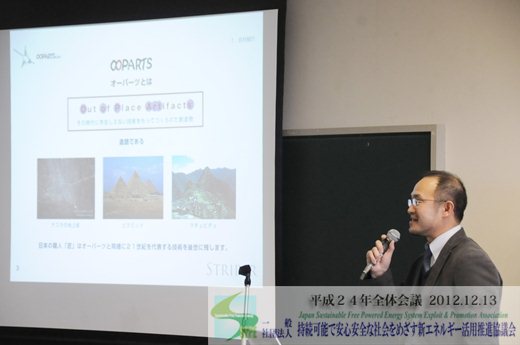 ・Towards a system-based Professor companies
Thinknetpro : Tadashi Nomura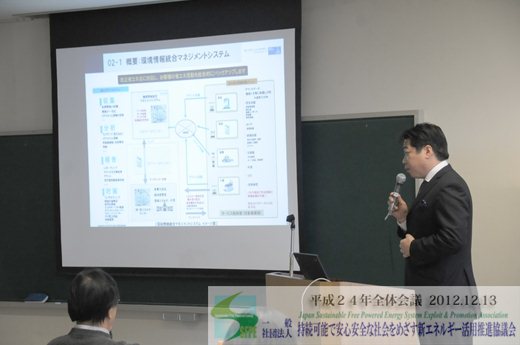 ・Protect the temporary meeting place in the heat exchange paint
Sannou : Tsunemi Ebisawa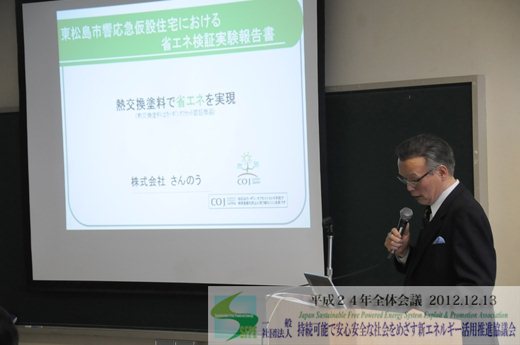 4.For 2013 proposal and business plan activities.
・Report and comments from the Miyagi Prefecture outside the member
New energy projects in Hokkaido.
KITABA Grand Planning : Takashi Kaminaga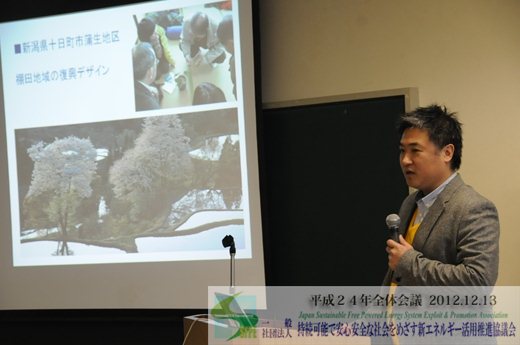 Environmental projects in Yamagata.
BuiltGreenJapan : Masayuki Arai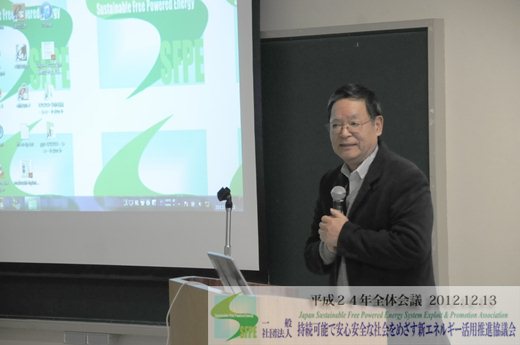 ・New energy business-related planning, Proposals and question-and-answer session to a five-year activities
Summary opinion from NEDO Executive Director: Nobutoshi Sato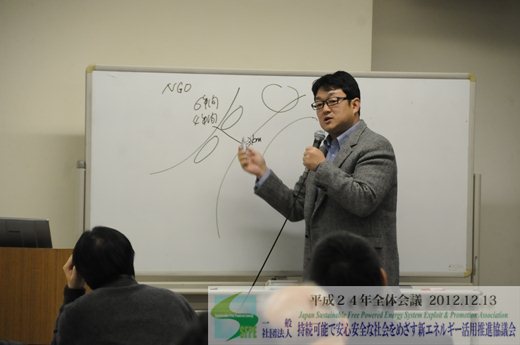 5.Closing Speech
ZnO labo Akio Yamada