Photovoltaic power generation public seminar 2nd student wanted !! Deadline extension

■Photovoltaic power generation public lectures 2nd season student recruitment.
The students of 12 people in one of the very popular in successful completion of the photovoltaic power generation construction public lectures. We recruit the second regenerative September quarter. Same as last time, the students can learn from basic knowledge of photovoltaic power, basic technology practice using a simulated roof.
Recruitment period : Aug 29, 2012 (Wed) 17:00 Closing
Study location : Higashimatsushima Hamaichi elementary school
Training time : from Sep 6,2012 (Thu) ~Six days, 10 days course.
Target citizen : Anyone can attend, on the simulated roof training such as the physically demanding content.
Employment support : The applicant and the matching of the adoption consider companies.
Free for student : Helmet, Safety belt are lend, Please prepare exercise that do not slip on the inclined roof.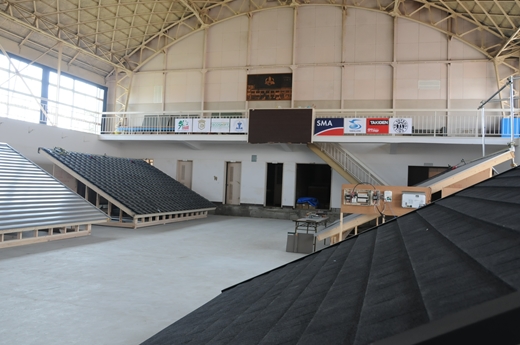 ■More information, Click bottom of URL
Schadule・Handling Goods・Clothings