Higashimatsushima Inspection Tour・「The quality remodelers club 」Exchange meeting
◆Higashimatsushima inspection tour , schedule
・Dec 16 (Mon)10:30 Sendai Station departure
1) Higashimatsushima organization for progress and economy, education, energy Description at Higashimatsushima city hall 2nd floor 202.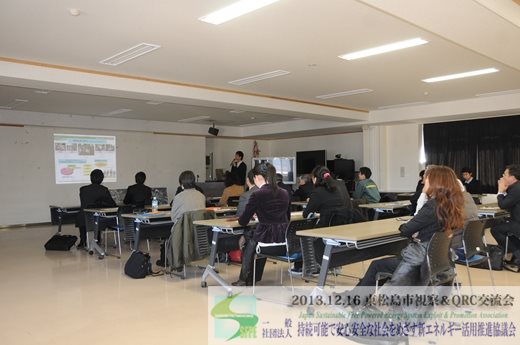 2)Nobiru-shinmachi-discrict ,the point where the video at the time of the tsunami attack was shot.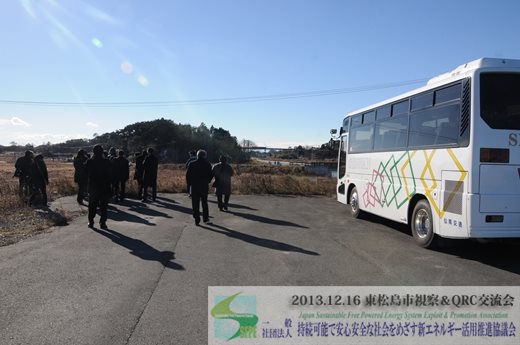 3)former Nobiru elementary school (Nobiru civic center)5)Hybrid smart device tour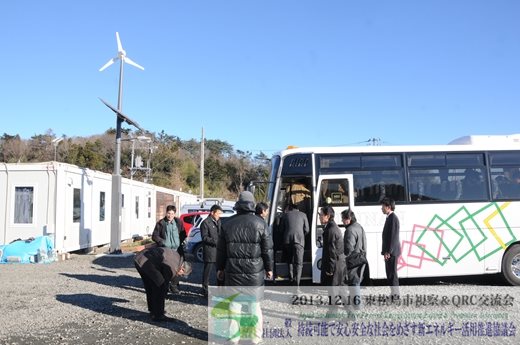 4)"Forest School" around planned site tour – Tree House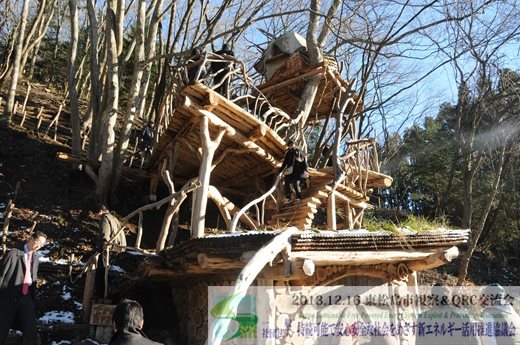 5)Photovoltaic power generation Construction College Higaimatsushima shool, Higashimatsushima former Hamaichi elementary school utilizing facility college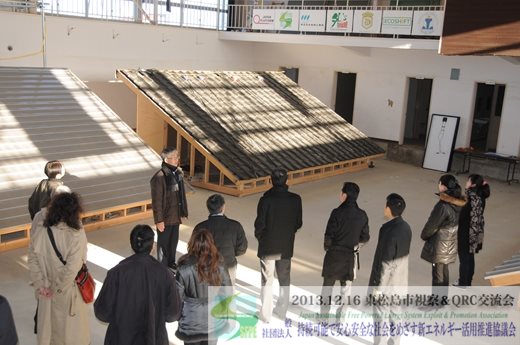 6) Ohmagarihama area Rubble sorting yard "Higashimatsushima method" called Rubble processing of initiatives (from bus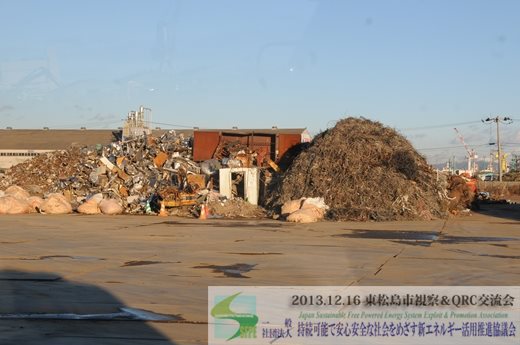 ◆Exchange Meeting: Sendai Pagaent of starlight.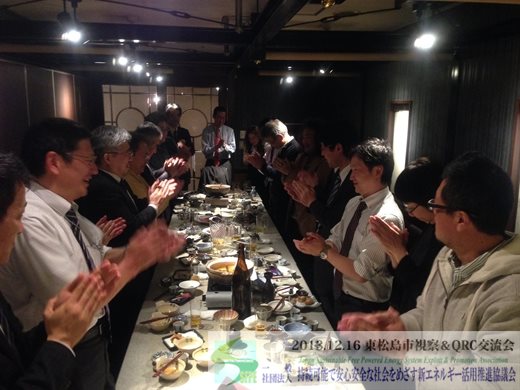 at「Amon-sendai」scene of exchanging ,the story begins from a new encounter・・・