JASFA 2012 General meeting , Reporting, Reception
JASFA 2012 General meeting , Reporting, Reception had TPK Garden City Sendai on July 4, 2012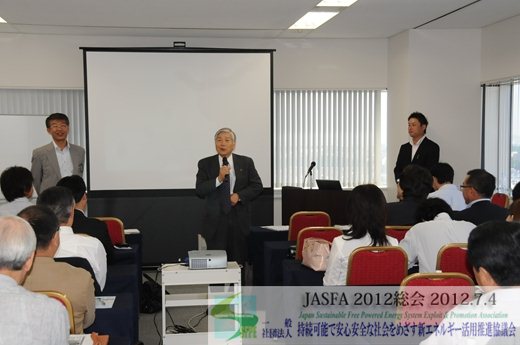 【Member meeting】
Opening and general Host JASFA開会並びに総合司会 JASFA Business division Sato Komuten, Atsshi sato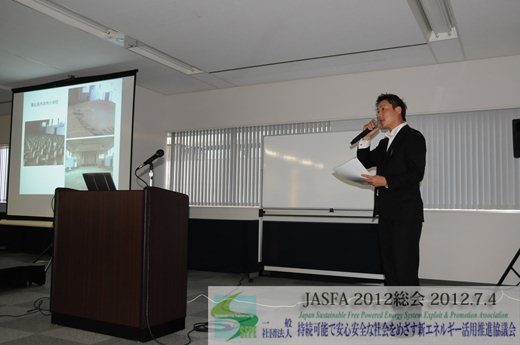 JASFA chairman Address  Hirosaki University Special Assistant to the President・Tohoku University Professor Emeritus, Yasutaka Iguchi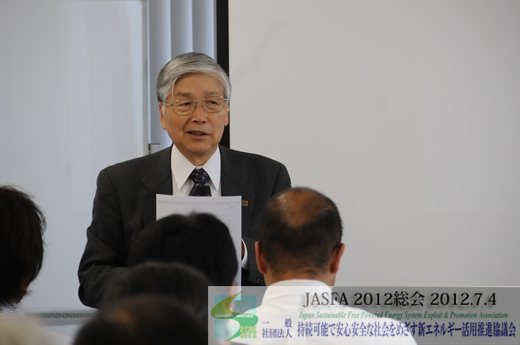 Business report and accounting report JASFA Representative director, Toshimitsu Ono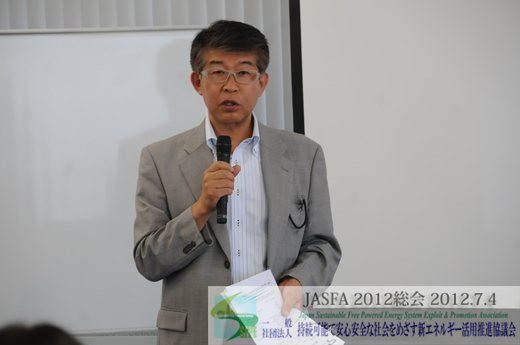 Rokakuhou Certification Association as JASFA  Cykenren Chairman, Kenji Koizumi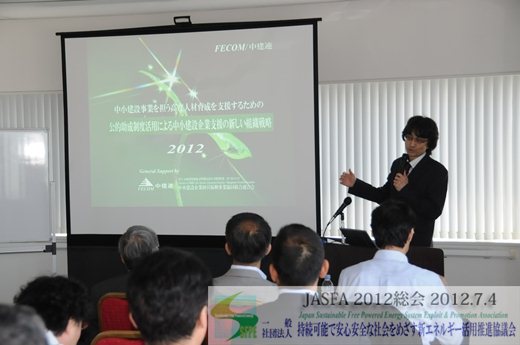 【Debriefing・Social gathering】
■Project reporting
「HOPE Preparatory committee」 Vice chairman of NITSC Yasuo Utsumi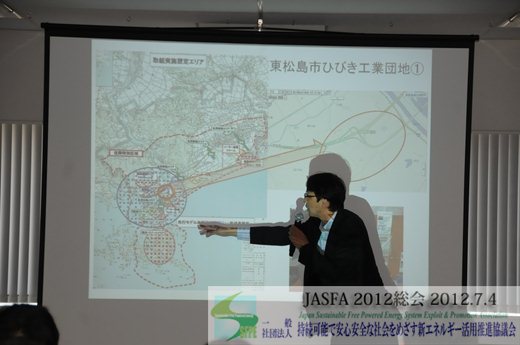 「Coorpration Project with NITSC 」
・Temporary housing environment improvement project Itochu Techno Solution, Yoshiro Endo .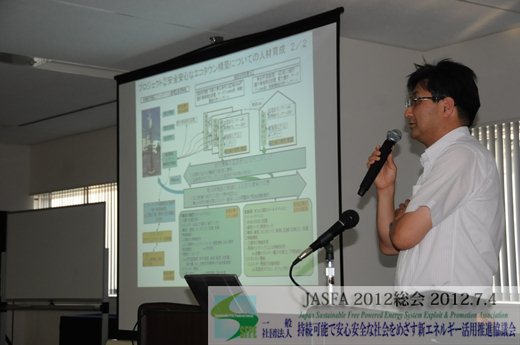 ・Salt damaged countryside restoration social experiment Arc Japan, Katsuhiro Oyama.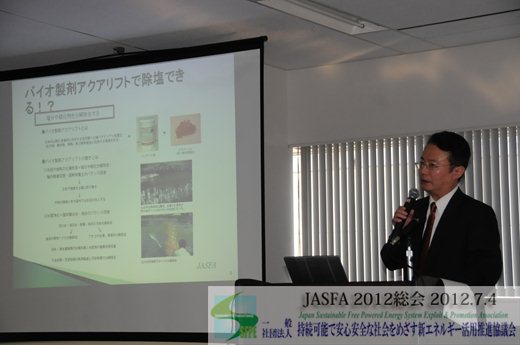 「Medical Corporation Association of KNI trustee business」 GMPSobo Keiichiro Maeda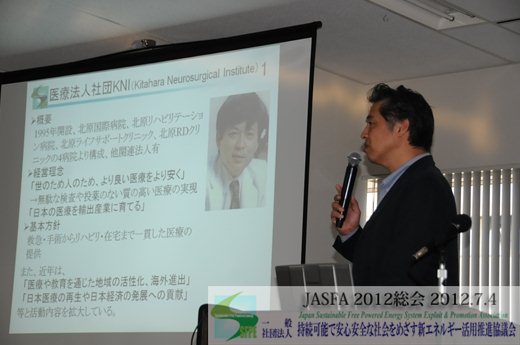 「
JPF

disaster area

employment support

business
」Arc Japan Nobuyuki Ono. 小野伸之氏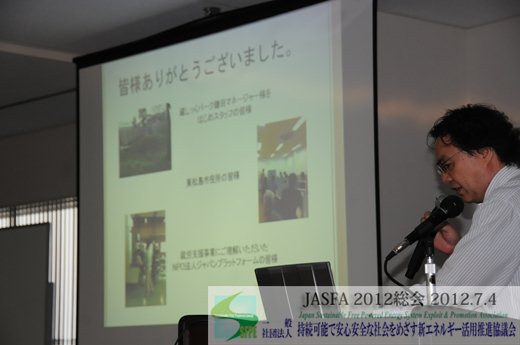 「Operators attract activities in Higashimatsushima」 Mabuchi Engineering, Toshimitsu Ono.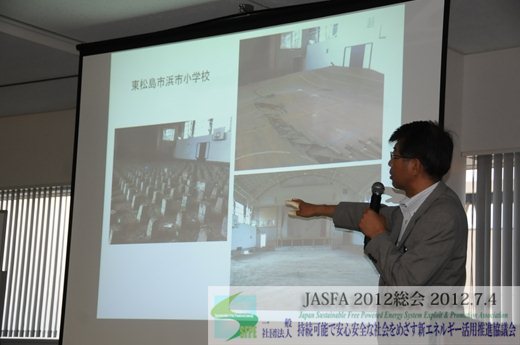 ■Social gathering
Opening Address chairman of JASFA, Yasutaka Iguchi. JASFA会長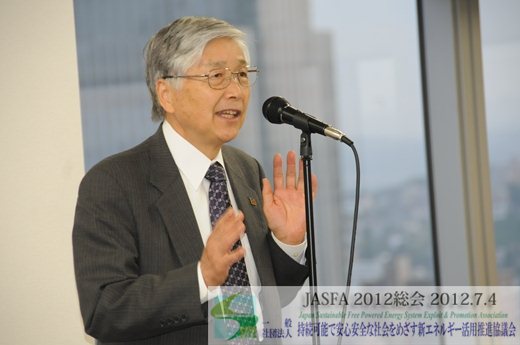 Guest Greeting Mayor of higashimatsushima , Hideyasu Abe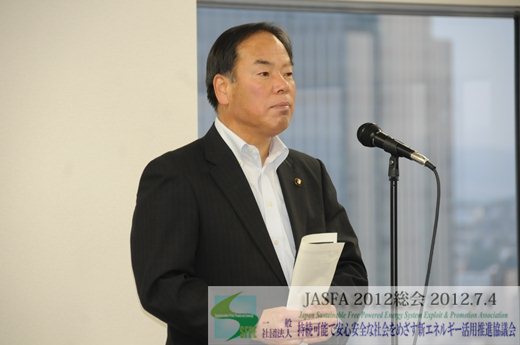 Guest Greeting Mitsuru Sakurai Sendai office, Michiaki Sato.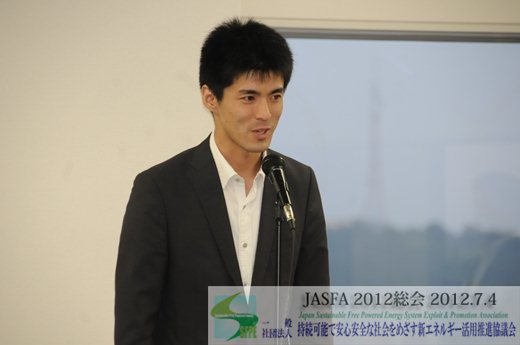 cheers !  JASFA Director ECOMEA Chairman, Hitoshi sakama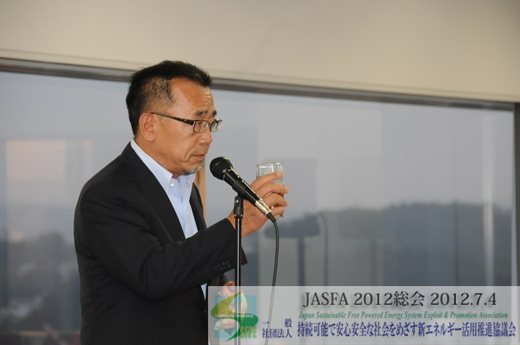 To cherish the encounter between people, Let's continue to work together the heart

■for JASFA member can be viewed on the day of the article."
members only